Welcome to Montrose
Montrose, Midtown, the Museum District, The Texas Medical Center and Herman Park are neighboring areas inside the 610 loop and only a few miles form downtown Houston.
Montrose has a bohemian feel and has become increasingly gentrified over the years. Million dollar, older homes are being renovated and preserved but new townhomes are also popping up, taking advantage of a location close to key work hubs.
A beautiful tree filled area, it comes with character and a rich history.
Search tips
Zip 77006 covers much of Montrose but the zip and neighborhood boundaries are different.
Try also searching under Market Area "Montrose"
History
Montrose was first established in 1911. In the 1960's and 70's it became a center for counter culture movement. It also became a popular place in Houston for the LGBT community. Given its prime real estate location, the area has seen significant redevelopment but the bohemian feel is still very strong and is what makes Montrose a unique and special place.
Population, Location and Commute
Around 45,000 people call Montrose home.

It has a prime location in Neartown Houston which is a few short miles west of downtown Houston so the commute into Downtown is minutes. The Texas Medical Center is close by and a short 5-15 minute commute. The Galleria is around a 15 minute commute. Freeways are a little further with 59 to the south and 45 to the East.
Amenities
The theatre and entertainment District of Downtown Houston is very close. From parts of Montrose you can walk to world class museums including the Menil Collection, Houston Zoo, Museum of Fine Art and Museum of Natural Science with the Museum District on the doorstep. Rice Village, a major shopping and dining hub, is close by as is Rice University and St Thomas University. There is a recent HEB grocery store on Dunlavy and a Whole Foods is on West Gray.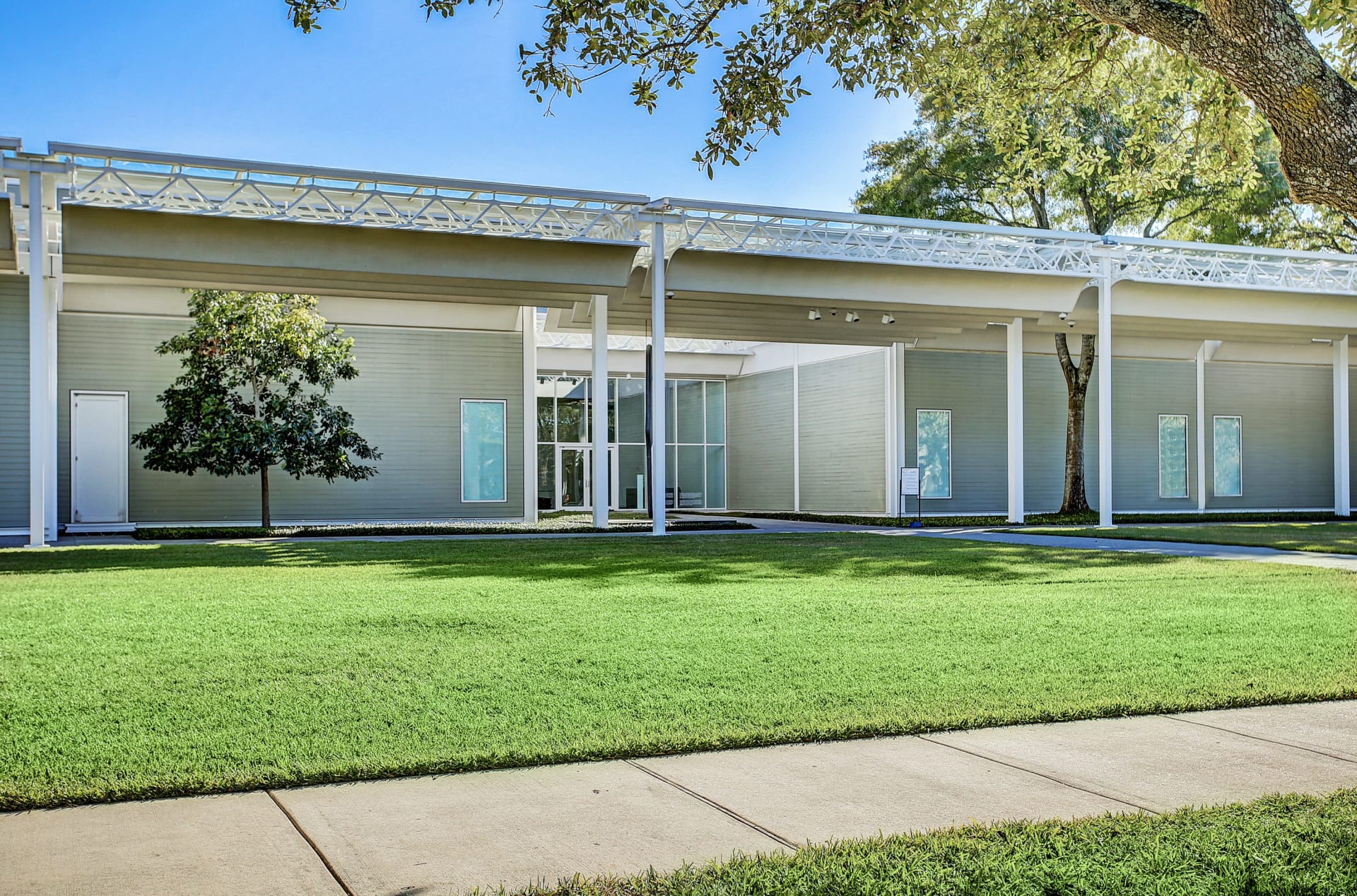 The Menil Collection. One of many wonderful museums in the area
Home Styles
You can find it all in Montrose from tiny cottages in various states of repair, to contemporary light filled townhomes to multi million dollar mansions. Custom home building and renovations are common. This is not a master planned community but residents love that uniqueness and that no two homes or streets are the same.
Mid rise and high rise apartments are popping up with increasing regularity.
A typical townhome in Montrose.
Schools
4 HISD elementary schools zone into Montrose and include Poe, MacGregor, Wharton and Wilson. Lanier and Gregory Lincoln are the two state middle schools and Lamar is the High. Carnegie Vanguard High school is commutable. Private/magnet schools nearby include the High School Performing and Visual Arts, AOS, Presbyterian, St Johns, St Thomas and ICW.
Nearby Neighborhoods
Museum District
Midtown
Downtown
Upper Kirby
Medical District
Braeswood
Rice
West University
Home Prices
With a mix of small cottages, some of which are in dis-repair, to multi million dollar homes, Montrose has every home style which can skew pricing averages. However the average home price is $650,000 with an average size of 1990 sf. Rentals vary but expect to pay in the 2's for a 2 bed apartment rental, upwards of 3k for a renovated cottage and upwards of 5k for a renovated, family size home.